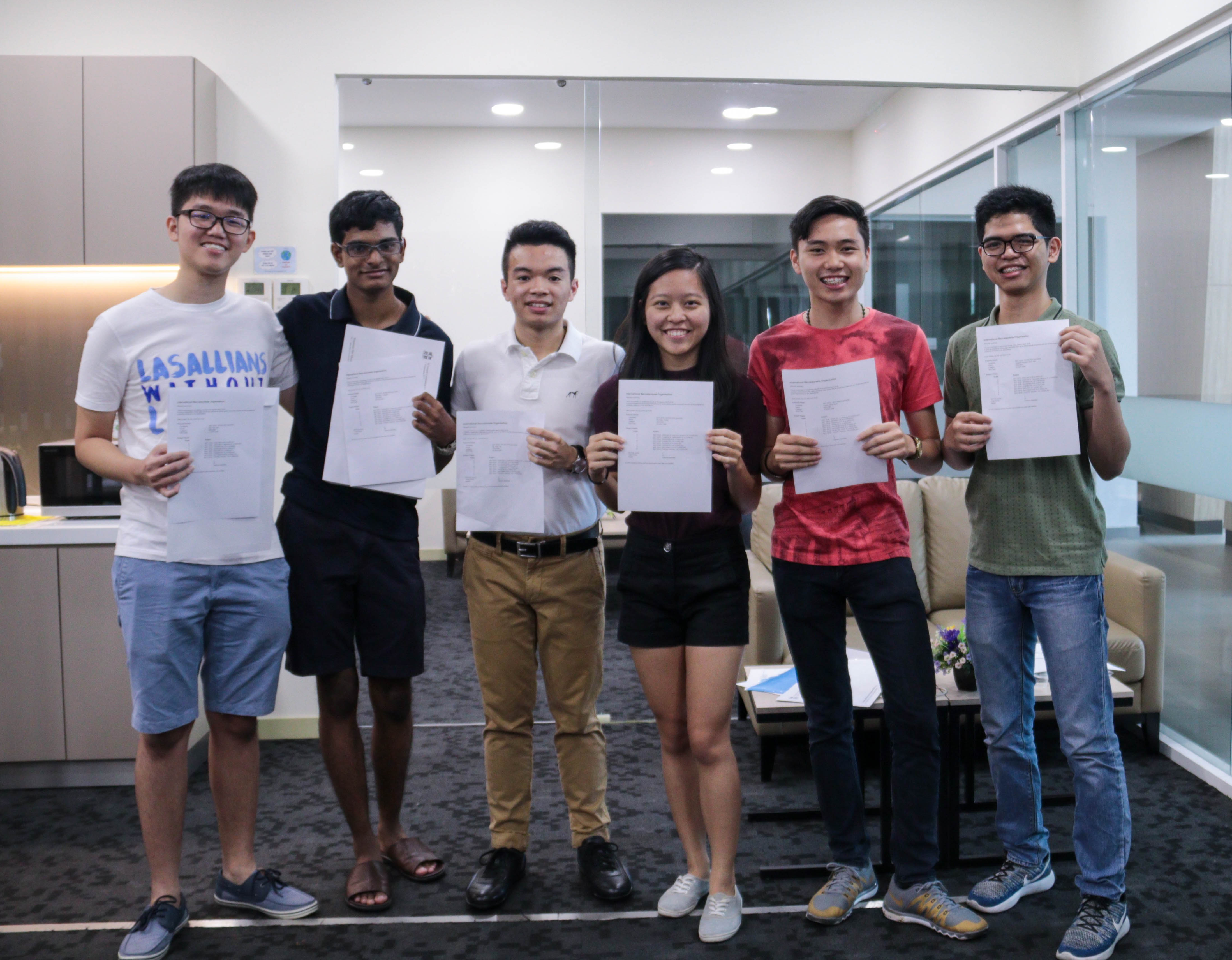 Students of St. Joseph's Institution International School Malaysia (SJIIM) surpassed all expectations by producing outstanding results in the recent 2018 International Baccalaureate Diploma Programme (IBDP) examinations.
31.7% of SJIIM students obtained 40 points and above and boasted an aggregate score of 37 points, a far cry from the 2017 IBDP's Global Average of 29.9 points and significantly higher than the 34.17 points average of other Malaysian schools offering the IBDP Programme. Their stellar results are a fantastic achievement, especially since this is SJIIM's inaugural IBDP results.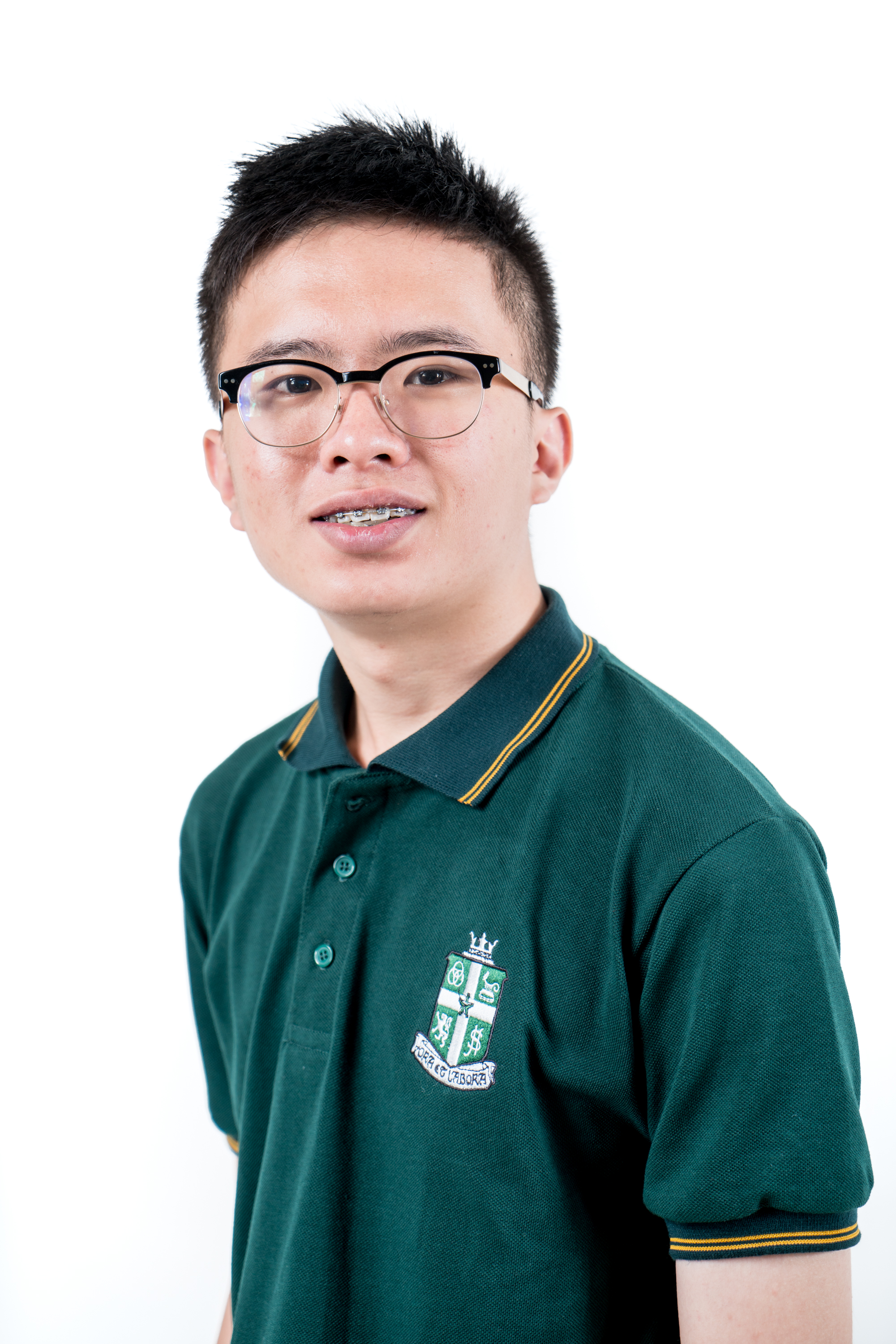 Top Scorer – Tan Hong Xuan with 44 points
The top scorer of SJIIM, Mr. Tan Hong Xuan, scored a near-perfect 44 points. Based on the previous year's statistics, this places him among the top 1% of IBDP students worldwide.
Hong Xuan shared, "My learning experience in SJIIM has been one that is coloured with vibrancy and joy. The utmost enthusiasm demonstrated by the teachers in their creative pedagogical practices is complemented by the consummate facilities provided by the school. In SJIIM, no student is excluded from the wholesome Lasallian community, with the interactions between the staff and the students being one of warm cordiality." For the next step of his education, he will be heading to Wesleyan University in the United States to study either English or Philosophy.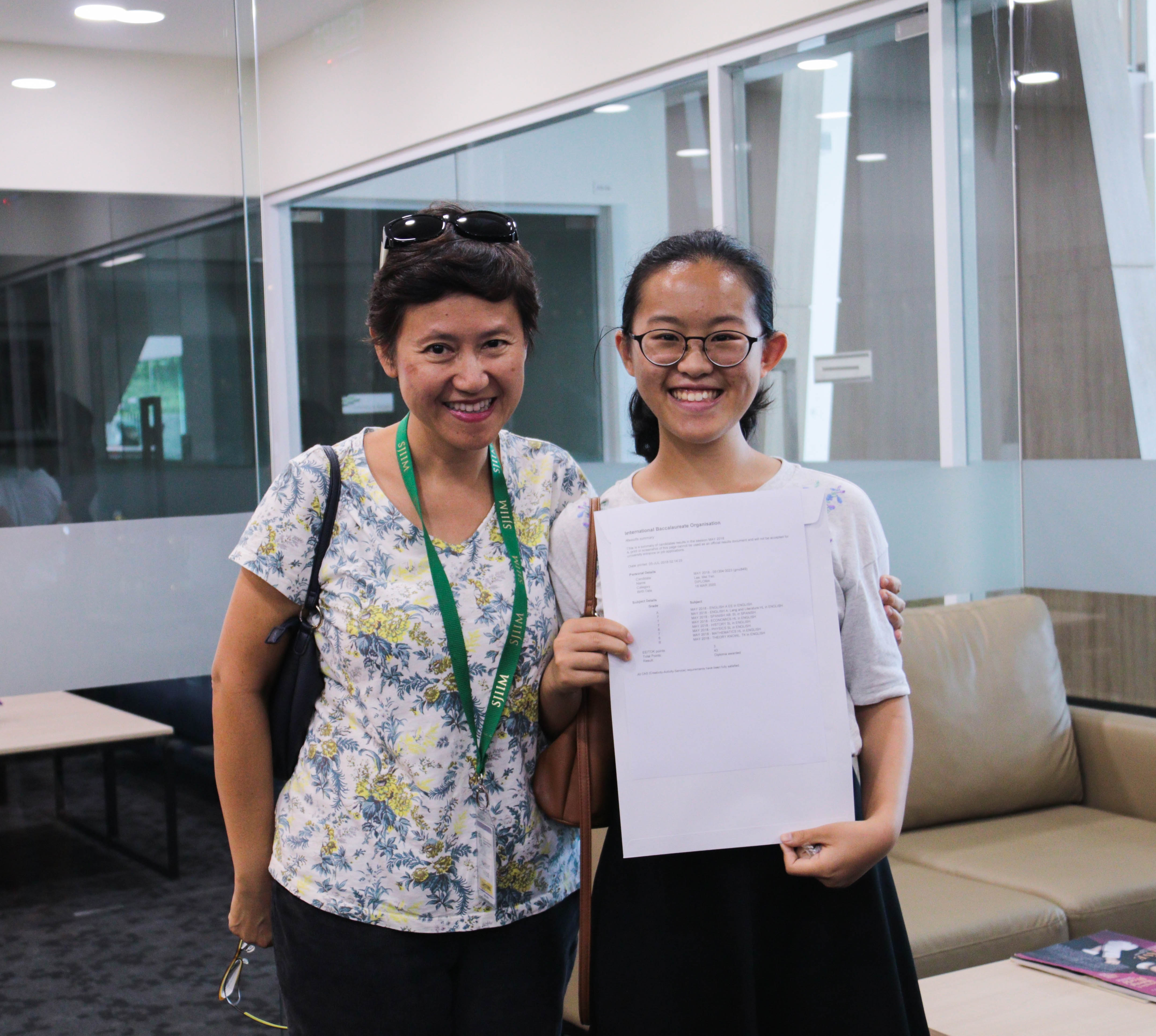 Christine Lee who scored 43 points, looking jubilant with her proud mum
The International Baccalaureate Diploma Programme (IBDP) enjoys a very high level of respect and recognition among the world's higher education institutions. For students, success in the IBDP often results in advanced standing, course credit, scholarships or other admissions-related benefits at top universities worldwide. Today, nearly 5000 schools worldwide offer IB programmes.
Br. Thomas Lavin, Brother President of SJIIM, was thrilled with the students' outstanding achievement, commenting that "We are extremely happy with what our students have achieved. This is a reflection of the hard work the students have put into their studies as well as the high quality teaching and accompaniment from our experienced IB staff. We have had a wonderful founding cohort of IBDP students who have also been dedicated to service of the needy in the Lasallian tradition. We are pleased that they will be going to some of the best universities in the world".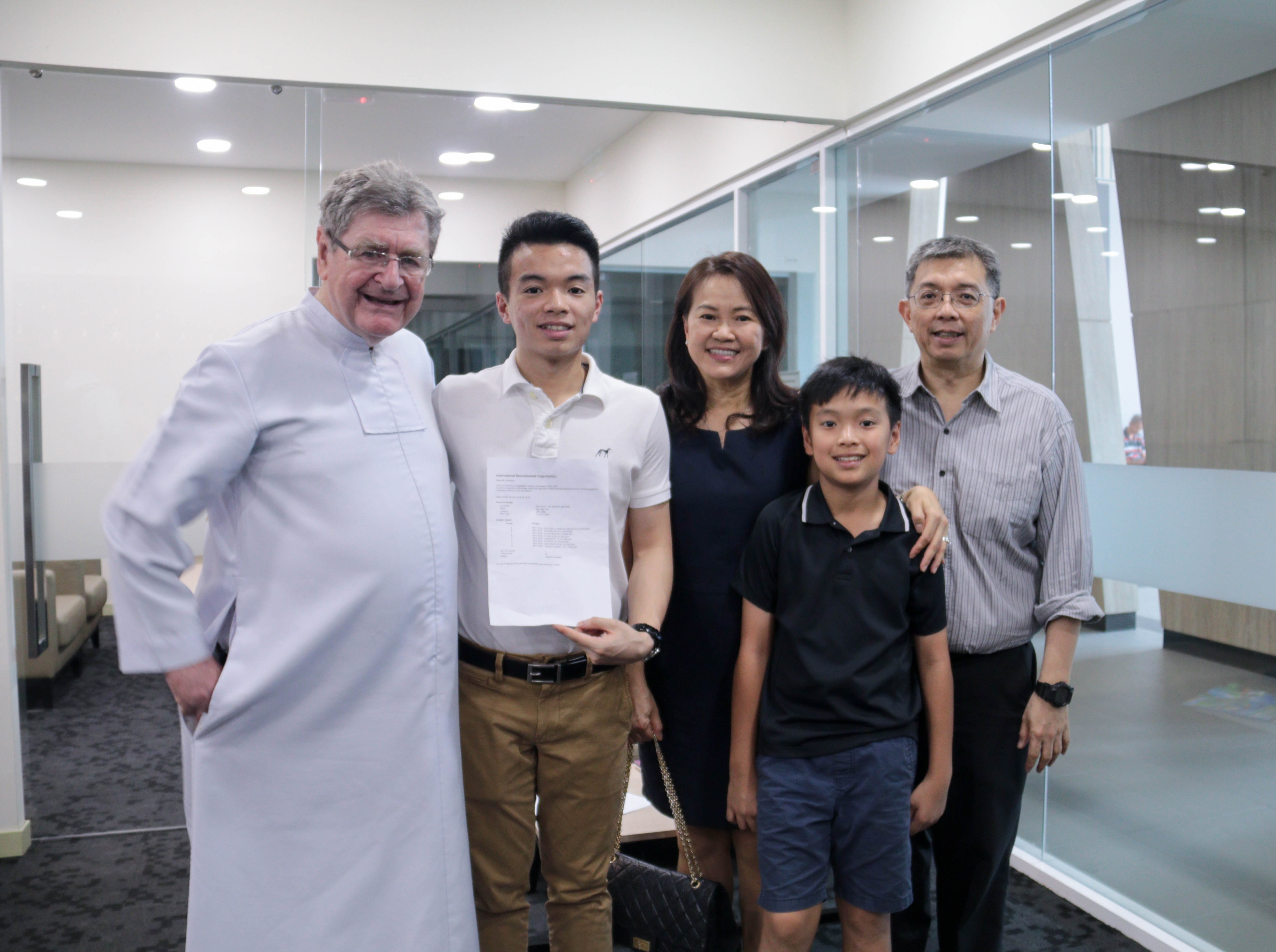 A beaming Wey Han who scored 43 points with his family and Br Tom
Dr. Nicola Brown, the High School Principal of SJIIM had anticipated the good results and was very proud of their achievements. She added, "The all-round good results are strong testaments to the ethos of the school and our commitment towards achieving academic excellence which is a similar shining feature of our Brother school in SJII Singapore. I congratulate the students on their achievements as well as our teachers who have supported the students with exceptional education."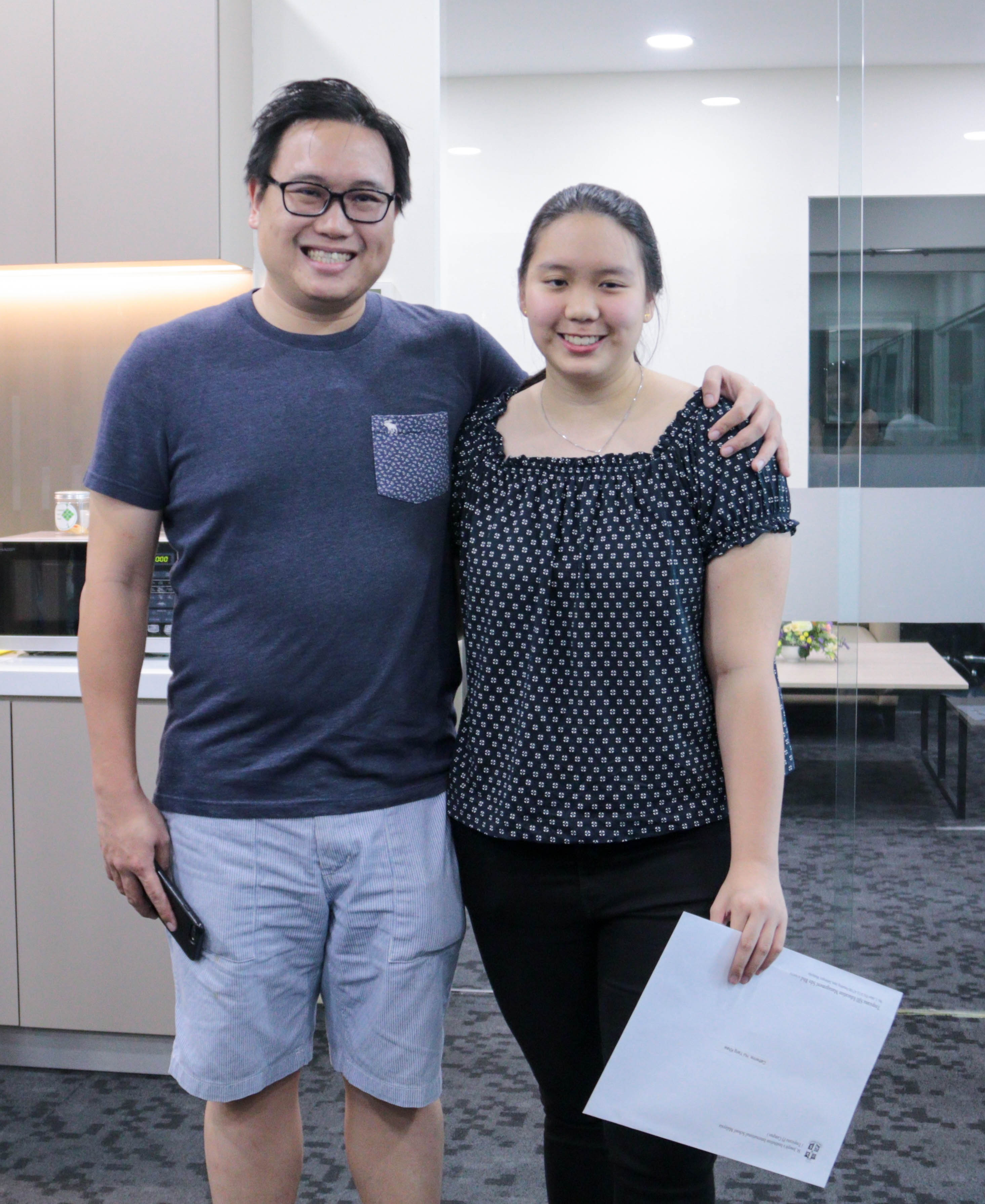 A smiling Katherine Khaw with her brother
In celebration of SJIIM's outstanding inaugural IBDP results, SJIIM is offering an additional 3 full scholarships to deserving students who would like to enter our IBDP Programme in August 2018. The Board is also offering 1 scholarship to a top Chinese tertiary institution to IBDP students of SJIIM. For additional information, please refer to www.sji-international.edu.my/ibdp-scholarship-programme.