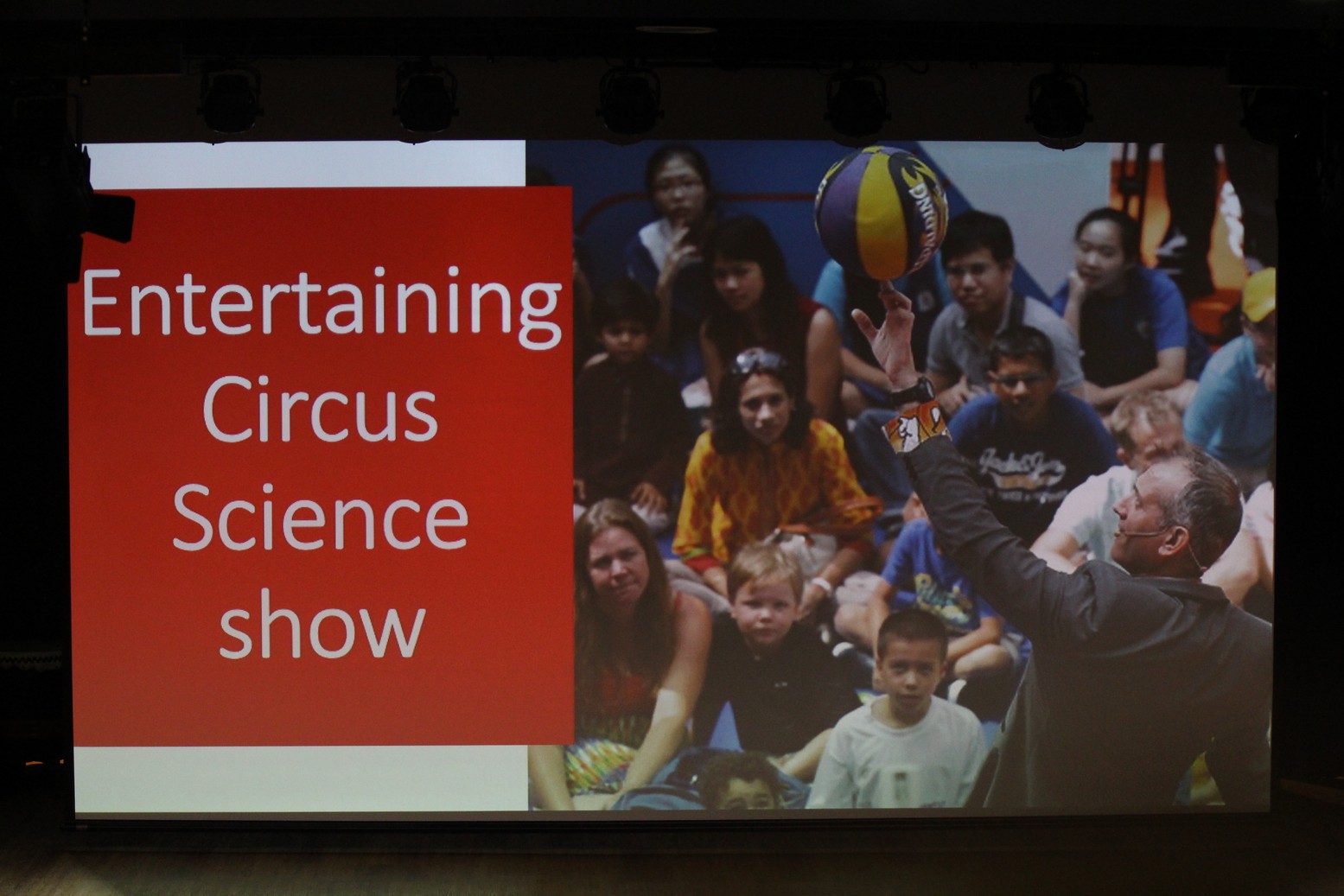 Monday, the 16th of January marked the start of the Science Week at St Joseph's Institution International School Malaysia. An education initiative by the Science Department of the school, students were treated to a full range of science activities, experiences and challenges posed by the SJIIM Science Team.
The event kicked off with an inspiring and eye opening assembly that was prepared and presented by SJIIM's wonderful IBDP students. Students like Ying Xuan introduced the differences between the sciences through an A Capella rendition based on various yet iconic Star Wars tunes while Visagan and Wei Lyn provided an insight into the future of science. Other students such as Priya delved in to the history of our own Malaysian scientists and Hui Qi enthralled the auditorium with a psychological study of Robert J Oppenheimer who is also known as 'the father of the atomic bomb'.
The excitement cascaded through the week with the Years 7-8 students working on STEM related activities such as the Charlie and the Chocolate Factory – Chocolate Challenge, the Barbie Bungee Jump and Ping-Pong Catapults. Besides being educational, these activities were also designed to promote the team-work, listening, creativity and critical analysis of SJIIM's students.
There was also a special treat during the week as the students were treated to Science Show from an acclaimed Science Communicator / Performer called Dr. Ken. Famed for being a Chemist, TV personality and Juggler, Dr. Ken has worked with many schools and festivals to enhance the understanding and interest in learning science through his performances particularly his Circus Science workshop. The students thoroughly enjoyed the show and the week which certainly has fulfilled its purpose in further strengthening the student's overall interest and understanding in Science.