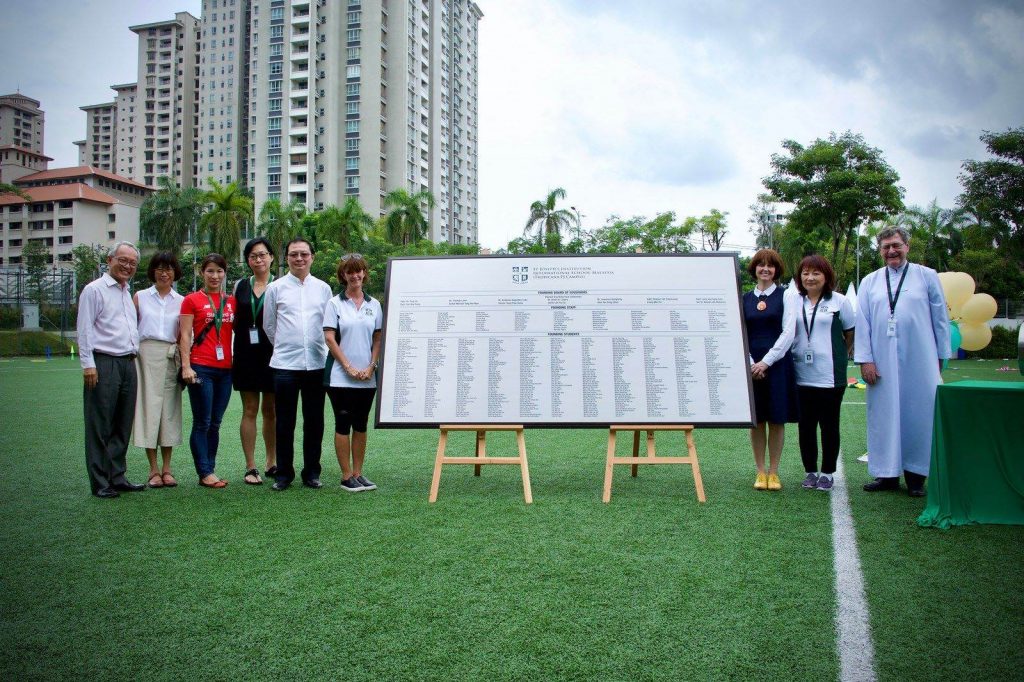 Sports, Fun and Lasting Memories at SJIIM's First Community Event
Governors, staff, students and parents of St. Joseph's Institution International School Malaysia (SJIIM) gathered at the school's football field on the 29 th of June 2017 to celebrate the end of academic year with a Sports and Community Event. The day began with the school's first ever Sports Day which witnessed a range of challenging sporting events for both students and parents alike. It was a fantastic Sports Day, with great sporting spirit displayed throughout, and the Blue House emerging as founding champions.
The climax of the day duly came with the Community Event in the afternoon. Two of the school's founding Governors, Mr. Michael Sng and Mr. Dennis Tang were present to support the event and thanked the school's founding staff, students and parents for their collective work, support and faith in making this such a successful founding year for SJIIM. The event then progressed to the unveiling of the SJIIM Founding Plaque, and the sealing of 25-year Time Capsule which aptly housed items representing the founding year memories of the Governors', staff, students and parents. A fine speech from the school's Student Representative Council President, along with the release of balloons to represent the dreams, hopes and aspirations of the students, captured the wonderful sense of
achievement felt by all. The finale was a fantastic whole school dance which involved all of SJIIM's staff and students.
The whole event celebrated a truly memorable founding academic year for the school and it was summed up best by a founding parent's compliment, who said "It's great that we have finally found an international school for our children that has a true heart and soul". With this, SJIIM would like to thank all their Governors, staff, students and parents for their contribution towards a great year and wish them a happy and enjoyable summer break!
To know more about SJIIM, please contact the admissions office through enquiries@sji-international.edu.my or call +603 8605 3605