The 'Denim & Diamonds' Parents Social Night 2018. A night to remember!
– A reflection by Mdm. Natalie Motha, SJIIM Parents Support Group
As the guests walked into the school Multi-Purpose Hall, they actually wondered… 'Are we really on school premises?' Canopies, chandeliers, fairy lights, glitter & glamour all over the place and opportunities to take fun pictures at the Photo Booth too.
It was a night of fellowship, to mingle, to get to know other parents and to build and strengthen the school community – A Lasallian Community! In view of this, it was only fitting then, that the event opened with a 'Grand Lasallian Surprise' by none other than our very own SJIIM Brother Director- Brother Jason Blaikie & our old Lasallian boys – Sohan, Julius & Julian on the Bagpipes & Shareen on the Dhol.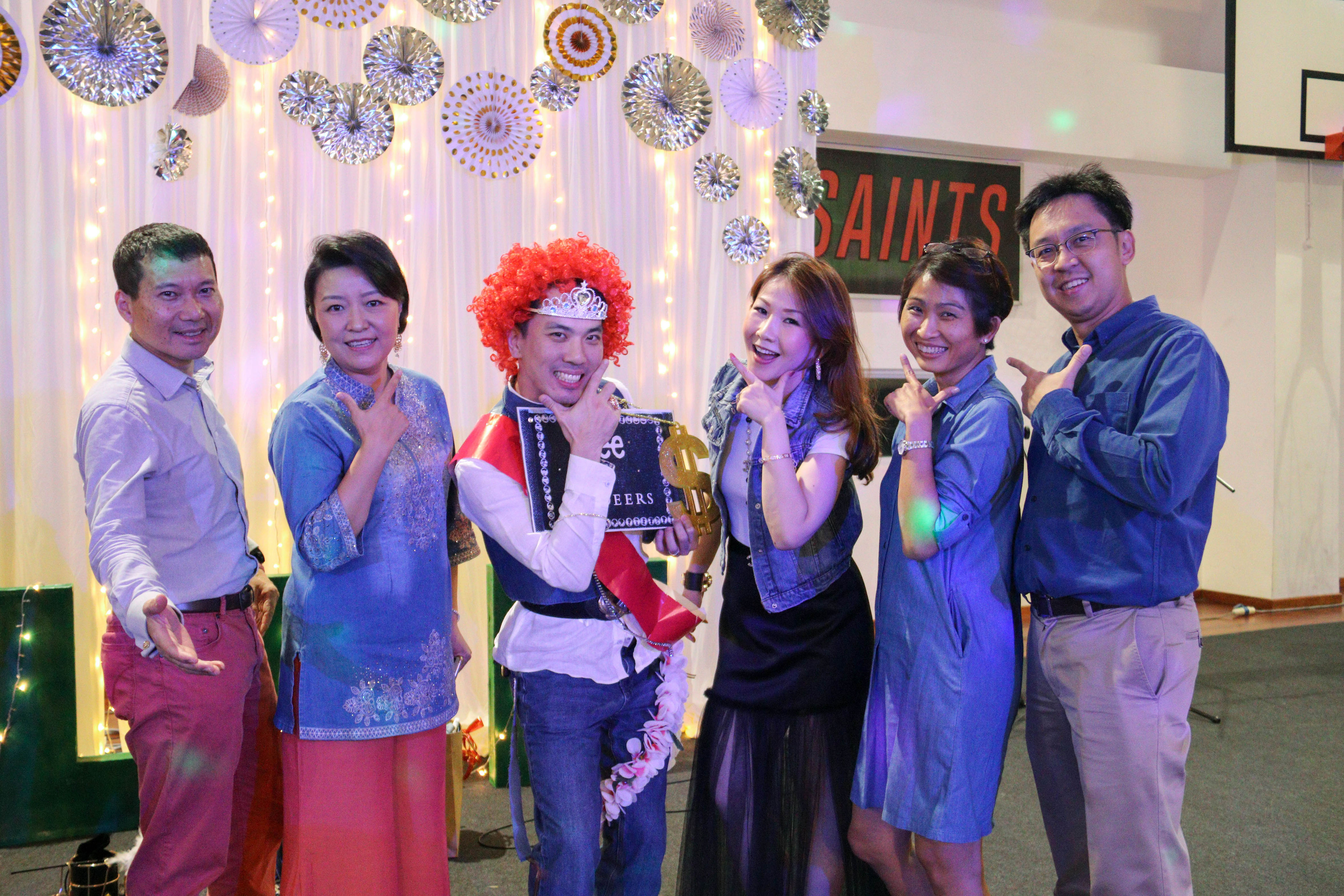 Our Supermom – Mrs Sheela, Chairperson of the SJIIM PSG 2018 opened the buffet and thanked all the sponsors & parent volunteers for their great effort in putting together such a successful event. Brother Jason was also invited to share some beautiful insights on the importance of service in the lives of our children as well as a video of the various service projects by the SJIIM students. This was an absolute reassurance that our children will 'Enter to Learn & Leave to Serve' and we thank you, Brother Jason & the LYM Team, for helping to keep the dream alive!
The two Superwoman of SJIIM, the Elementary School Principal, Mrs. Eileen Quigley & the High School Principal, Dr Nicola Brown, shared some lovely words with us & expressed their deep gratitude to the PSG Team for putting this event together.
Attendees for the night were also in for a treat as well as there was literally a galore of gifts for lucky draw. A total of 30 lucky draw numbers were called out and exciting gifts were won with the main prize going to none other than SJIIM's very own elementary school teacher, Stephanie Fedorowicz, who was elated with her good fortune.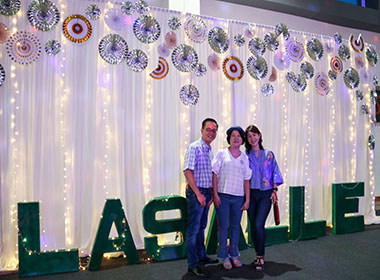 Then came the dancing, fun & games. The parents, teachers & staff were a sporting lot and there was certainly plenty of camaraderie fostered! The game required the teams to pick a representative amongst them as The Denim & Diamond Queen or King. Creativity & teamwork was evident and the 3 very talented & sporting candidates, namely Mr. Bilal, Dr. Serena & Mr Jimmy, were absolutely fantastic while DJ Adrian G, another one of our old Lasallian boys, set the dance floor on fire with dance beats.
All in all, it was literally a 5D party Dinner, DJ, Dancing, Denim & Diamonds!
Kudos to the PSG, SJIIM & the sponsors for a fabulous night and cheers to many more to come!