The founding students of St. Joseph's Institution International School Malaysia (SJIIM) have recorded another set of sterling academic results by securing outstanding scores in the recent Cambridge International General Certificate of Secondary Education (IGCSE) examinations.
Overall, 22% of the grades achieved were graded at A* which is an outstanding achievement while 53% were graded at A*- A which is significantly higher than the World IGCSE Examination Result Average of 49% in 2017. Meanwhile, 78% of the grades achieved were graded A*- B and an impressive 93% were graded at A* – C, a distant better than the World IGCSE Result Average of 83% in 2017. There were also loud cheers in the High School as well when it was revealed that 94% of our students who sat for the IGCSE examinations achieved a minimum 5A* – C grade for all their subject papers which assures the student's further education pathways for the future.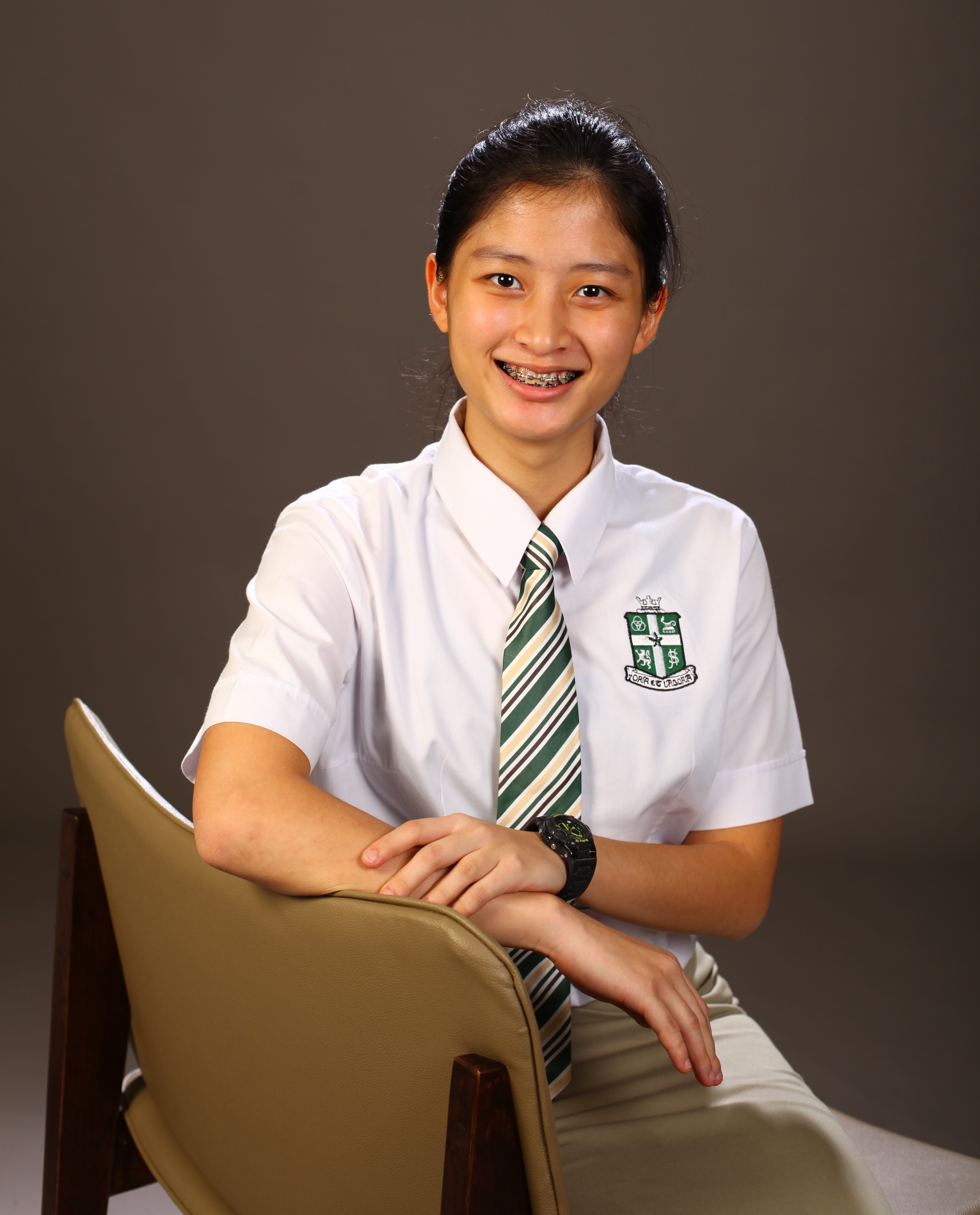 SJIIM IGCSE Top Scorer – Ter Shin Huey who scored 8A*2A.
The top scorer of SJIIM was Ter Shin Huey who scored 8A* 2A in her IGCSE results. She was ecstatic with her achievements and credited her success to the learning experience in SJIIM. "My learning journey in SJIIM has always been a fascinating one. To me, the community of SJIIM is one big family. The support and guidance given by my teachers has helped me in many ways besides enriching my basic knowledge. It is never too hard to approach our teachers, whether it is to seek for help in our academics or an advice about life".
The Cambridge IGCSE is the world's most popular international qualification for 14 to 16 year olds. It is recognised by leading universities and employers worldwide, and is an international passport to progression and success. Developed over 30 years ago, it is tried, tested and trusted by schools worldwide and is used as the high school academic assessment by top international schools around the world including SJIIM.
Dr. Nicola Brown, the High School Principal of SJIIM had forecasted the good results and was very proud of their achievements. She added, "SJIIM is very proud of the IGCSE results our first cohort of students has achieved. This success is due to the dedication of the students and the support and drive of our wonderful teachers. I would like to congratulate the students and thank their families for their support over the last two years. We are happy to have been in a position to enable these young people to move on to the next stage in their education. Besides the exceptional grades, our students have also been dedicated in their service work with the less fortunate and these are strong testaments to the ethos of the school as a Lasallian school."
Mr. Gary Cairns, the IGCSE Coordinator of SJIIM was also delighted with the students' performances, "I am absolutely delighted for the students. They have really done themselves, their parents and the school proud. Having worked so closely with these students over the last two years, I saw the level of hard work, dedication and preparation. I also saw the fantastic support that they received from their parents and their teachers. Along with our fantastic IBDP results, these IGCSE results are an important milestone and they give us something to build on for many years to come."