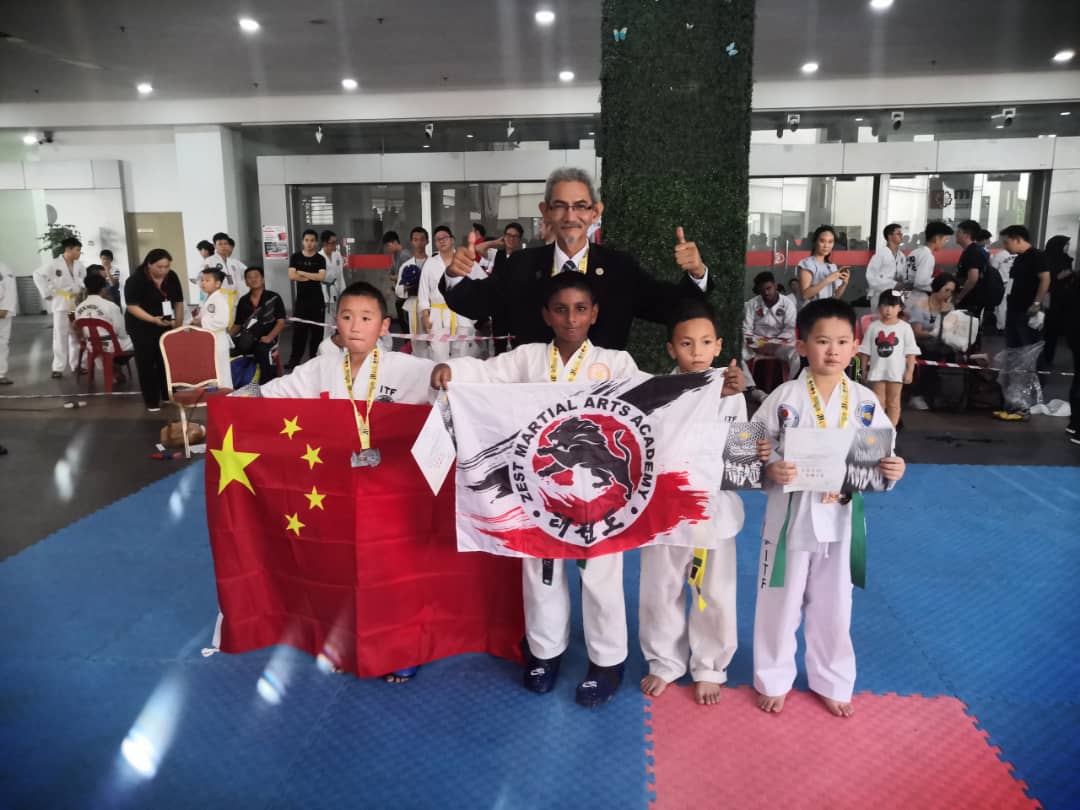 Many congratulations to our Year 4 student, Jayanesh for emerging the Gold medal winner in the recent 1st Asia Pacific ITF Taekwon-do (School) Championship.
Over 1700 students from 10 different Asian countries participated in this championship. Jayanesh defeated 6 other international participants from India, Indonesia, Bangladesh and China to be the champion of the age 9 – 10, male, 30 – 35 kg Category and was estatic with his achievement, "Success is not achieved overnight as I worked hard for the past 3 years for this. All my hard work was worth it and my dream finally came true. The journey was hard but I enjoyed it. I have learned to be more disciplined and it is a skill that I can apply in all areas of my life."
Jayanesh's achievement is extra special considering that the championship will also be listed in the Malaysia Book of Records (MBOR) as the 1st Asia Pacific ITF Taekwon-do School Championship.
Well done Jayanesh! SJIIM is proud of you!